What should be and how to work a good real estate broker?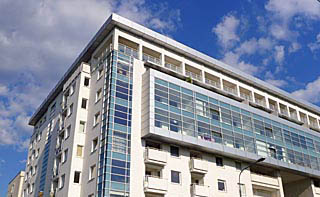 Real estate brokerage, or less real estates, it's a broad, interdisciplinary field involving trade-related issues, construction, law (building, succession, etc.), finance and the media, as well as with psychology. Yes, with psychology, because the modern estate agent to be effective should also be a good psychologist to properly read the signals from its customers, and to be able to properly identify their real needs.
An experienced agent can also indicate their clients those aspects of real estate that you may have for their needs of great importance, and which they themselves cannot perceive. Should also be able to fully put in the position of their clients and have the experience and competence to be able to support them in critical moments, which real estate sales often are not lacking.
Because the real estate market is of moderate market liquidity, and the processes that occur are usually tightly stretched over time, real estate broker must also be providing for the right to receive guarantee strategy assumed direct control of the effectiveness of its activities on behalf of clients. This is the same degree of selling your home, apartment in Poznan or searching for a specific property on the market. Just as a functioning real estate market Advisor can effectively work on a very competitive market in the midst of so many other equally good offices and real estate agencies.
In 2014 as a result of the deregulation of the profession of intermediary was the requirement to have professional licenses considered determinant of the competence of the mediator. It's not quite true, because very many good real estate brokers without a license is the highest appreciation of its clients, who will be happy to recommend their professional license, and never did. However, for a substantial portion of the people seeking help when buying or selling real estate, the State Professional license real estate agent was a positive differentiator and the official confirmation of the expertise of a broker, because liquidation of State license may be a hindrance in the verification of the competence of the mediator, which is embarrassing, if there is no access to the person with the command.
It seems obvious that everyone would like to have your property matters trusted person and make sure that this is someone experienced, proven and carefully to take his case. There proved to be helpful to industry associations, such as the Russian Federation Poland real estate market/PFRN/that have chosen to continue the Government register on your corporate site, where this still you can verify and look for proven professionals in the real estate industry.
Check it out: Jarosław Kantor real estate broker license