Poznan real estate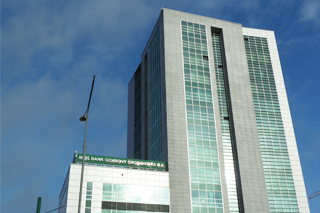 Like a lot of other good real estate agencies, real estate agency DoradcaRN makes use of the knowledge and experience of internationally recognized legal advisors, law firm of notaries, financial advisors, insurance agents, appraisers, surveyors, architects and designers.
It is generally recognised that for transactions of sale (lease) a specific property occurs when at the same time and place to meet on the real estate market, the seller and the buyer. The catalyst, and often even an indispensable feature of such a transaction is a real estate broker, which both parties creates the optimal conditions for the conclusion of transactions, leading it since the introduction of real estate listings on the market until after the handshake on handing over the keys to the apartment or home, after completion of the transaction.
In the case of periodic revaluation of prices on the real estate market, especially when the supply of real estate on the market exceeds the demand, and it is difficult to get a good price, real estate professionals have a real opportunity to demonstrate useful knowledge and experience. Specific aid counselors of real estate offices and real estate agencies in matters of hiring and sale of apartments and homes looking for significantly more people.
Real estate agency DoradcaRN prefers concrete solutions, therefore, proposes to its clients a succinct, clear and transparent brokerage agreements or requires exclusive agreements, although they are a favourable solution and ensuring multiple possibilities, flexible terms of cooperation. In offices and real estate agencies carrying out individual sales real estate deal with specialised in the field of market advisers.